Nova Frontier Arts, a day of films, panels, live performances, music, and more.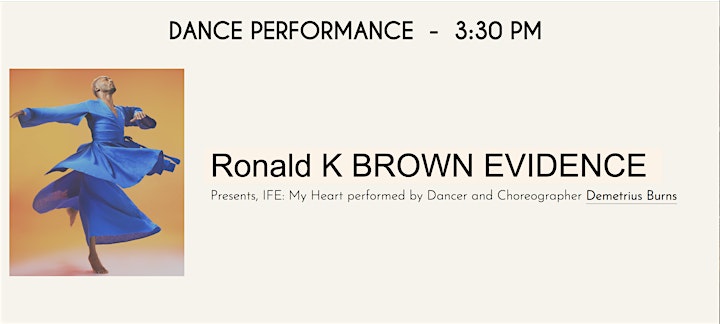 3:30 PM – DANCE PERFORMANCE Ronald K. BROWN, DANCE COMPANY EVIDENCE: Presents, IFE: My Heart performed by Dancer and Choreographer Demetrius Burns
4 PM Centerpiece Film Screening: LIFT
Directed by David Petersen and produced by Mary Recine | Documentary | 1 H 27 M | USA
Filmed over ten years, LIFT shines a spotlight on the invisible story of homelessness in America through the eyes of a group of young homeless and home-insecure ballet dancers in New York City. After performing all over the world, ballet dancer Steven Melendez returns to the Bronx shelter where he grew up to give back to his community, offering a New York Theatre Ballet workshop to children. His traumatic reaction to the shelter from his childhood sends him on an unexpected journey with three kids to reckon with a past he had escaped from through ballet. As young dance students, Victor, Yolanssie, and Sharia face the same chasm of home insecurity that long separated Steven from his audience and makes the arts inaccessible to so many kids who share his background. The children he mentors offer him insight into turning a hidden trauma into dance, and together they make an aristocratic art form into an expression all their own.
Followed by a conversation with Lift Producer, Mary Recine, New York Theatre Ballet's Artistic Director, Steven Melendez, Ronald K. Brown, Choreographer and founder of EVIDENCE, Arcell Cabuag, Dancer/Associate Artistic Director of Evidence, and moderated by Actress Dancer, and Tony Award Nominee, Karine Plantadit.
The conversation amongst seasoned peers in the field of dance, theatre, and education explores the power and necessity of the arts, (personally and collectively) programs such as NYCBT Lift and The Billie Holiday Theatre Youth Arts Academy to inspire, teach, and demonstrates the power of the arts to bridge barriers.
FULL DAY EVENT SCHEDULE:
12:00 PM – 1:00 PM – SHORT FILM PROGRAM 1 – RELATIONSHIPS, TENDERNESS, BLACK JOY, AND IDENTITY
A selection of short films curated by film programmer and filmmaker Rendah Haj. Followed by a post Screening conversation with Rendah Haj and multi-disciplinary artist and NFFF co-founder Billy Gerard Frank.
2 PM – 3 PM: OUTDOOR SPOKEN WORD PERFORMANCES
Celebrating black Joy and resistance, featuring Cito Blanko, a Bronx New York native, Spoken Word Artist, and published Poet, and Zania Cummings.
2:30 PM – 3:30 PM: SHORT FILM PROGRAM 2: RESISTANCE, RITUAL, AND LIBERATION
A selection of elevated films that range from experimental to documentary, exploring boxing, ritual, dreams, and empowerment, imagining ways diasporic people inhabit and celebrate spaces, push against limitations, and their bodies as the ultimate vessel to liberation.
7 PM – 10 PM: MUSIC, DANCE, CELEBRATION
Grove and awaken the body, senses, and mind to the elevated global sounds and music by D J Serge Negri.
Nova Frontier Film Festival and The Billie Holiday Theatre present Nova Frontier Arts — A day of films, panels, live performances, music, and more, centered around themes and metaphors of liberation, black joy, rituals, and connections. The full day's program shines a spotlight on the invisible and intimate stories of the overlooked spaces, people, and places in our society, challenging perceived ideas around them, through dance, rituals, and everyday existence. The program is a reflection, as well as a celebration, as there is no better time than now to commemorate all of the joy and light we have experienced through these uncertain times.